SUBSCRIBE TO THE NEWSLETTER FOR THE LAUNCH OF THE FIRST AIRDROP!
FIND THE GRENADE
SCAN IT & WIN NFT
---
Follow me to be informed of the day and place
---
---
Projet: Info & story
Spots:  Soon, find the addresses of "friendly" locations where you'll be able to scan the first grenades using your mobile. Paris, London, Barcelona, Berlin, Italy, USA…
Become a partner: Do you have a location or are you organizing an event related to Bitcoin, street art, and NFTs, and you want to collaborate with the "BOOM the grenade" project? Please write to me at head@shootthebank.com. I propose that you host "BOOM the grenade" at your place to bring together communities and enthusiasts of NFTs, street art and Bitcoin.
---
STICKERS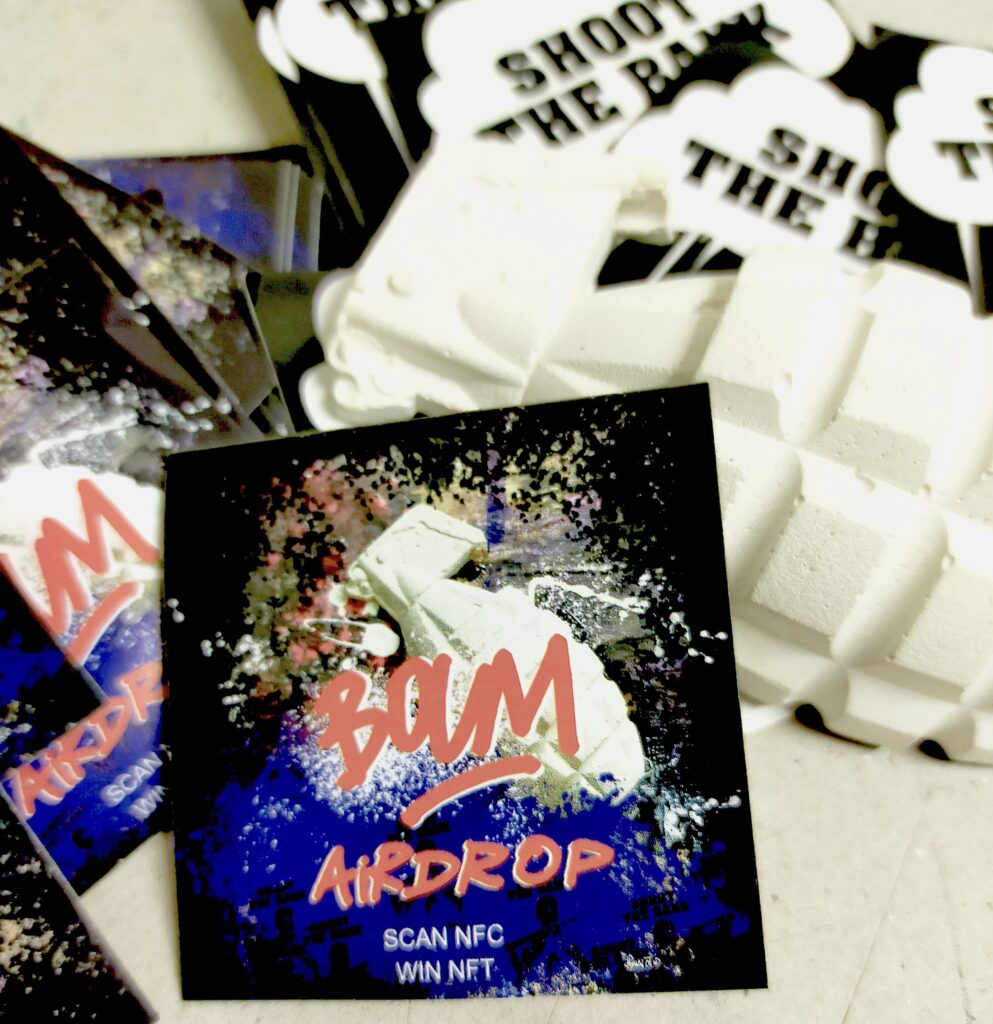 Pack: 12 Stickers + Free shipping.
---
VISUALS
---
EXEMPLES OF POP GRENADES IN STREETS SINCE 2009.
'BOUM!' Follow me to be informed of the day and place